As you prepare your Netflix binge list for the holiday season, I would recommend My Holo Love.  It is considered a 'mini-series' with only 12 episodes.  (Normal Korean dramas are usually 16-18 episodes.)  It is a great show that explores the effects of artificial technology on individual people and society as  whole.  At first, the plot seemed pretty simple, but of course there is more of a backstory that is revealed as the series unfolds.   I enjoyed the journey even though it was a quick series to get through.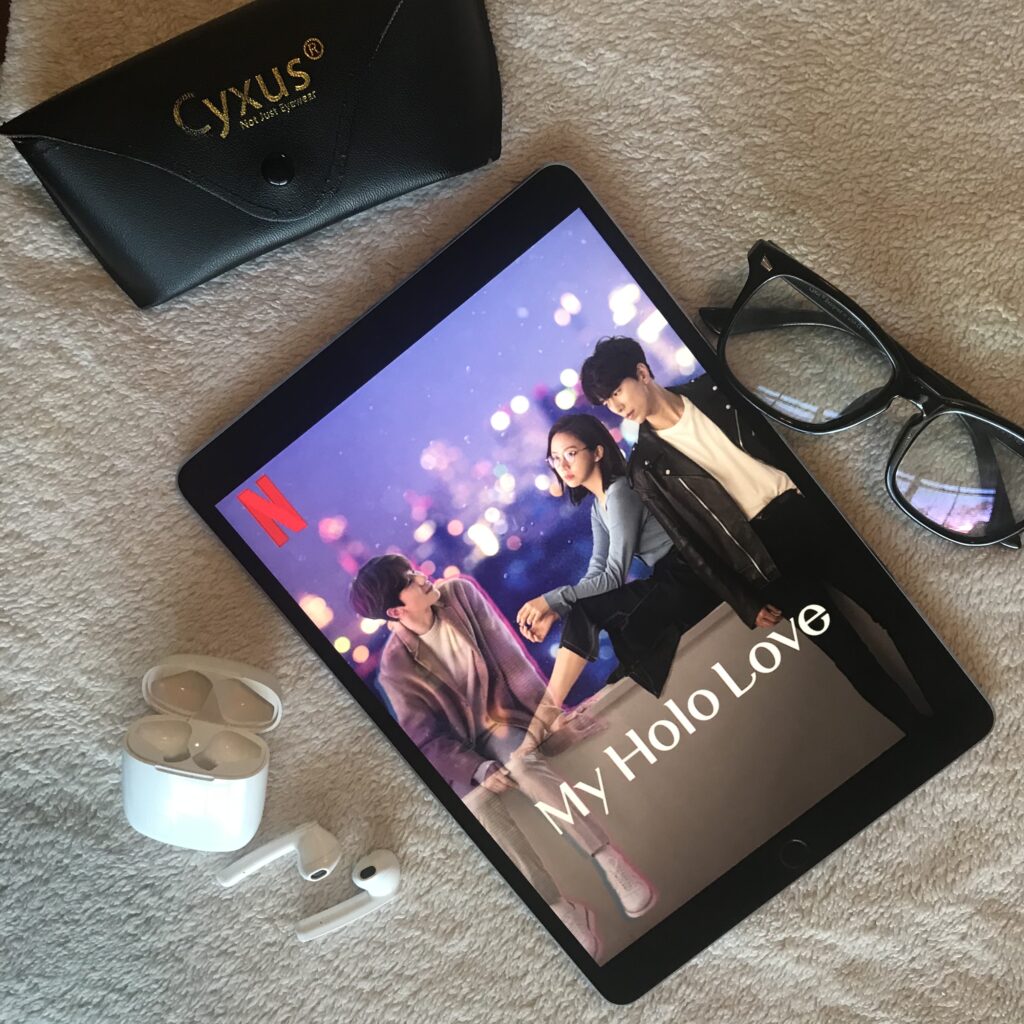 The Basics:
Nationality: Korean
Viewing Platform: Netflix
Number of Episodes: 12
Episode Length: 50 Minutes
Short Summary:
Han So-Yeon (Ko Sung-Hee) is an awkward and lonely worker at a marketing agency. She keeps a secret hidden by acting standoffish to all her coworkers. She has suffered from a condition known as face blindness since she was a child. One night walking home, she finds a pair of eyeglasses in her bag. When she puts them on she is shocked to find her own personal AI assistant named Holo. He is a prototype for a large tech company and is created by a mysterious CEO Go Nan-do (Yoon Hyun-min). Things get confusing when Han So-Yeon and Go Nan-do's paths collide.
Let's Spill the Milk Tea
First, Holo and Go Nan-do may physically look exactly the same, however their personalities could not be any more different. Holo is sweet and always says the right things with a bright smile. Go Nan-do is a bad boy with a troubled past. Basically, Holo is the boy you say you want and Go Nan-do is the one you fantasize about.
I was curious if face blindness is really a thing, and it actually is a real condition. Like So-Yeon's character, it is a psychological condition as a result of childhood trauma. Her face blindness causes a lot of conflict in professional and personal life. Holo remedies this by telling her who she is speaking with and encouraging her to socialize. (Although, I have to say that her rooftop soju and beer party makes me think she is totally one of my people.)
Go Nan-do uses his adopted sister Ko Yoo-Jin (Choi Yeo-Jin) as the face of his company. He does this because he is wanted for a hacking incident in his younger years. He was adopted after the violent death of his mother to a Korean company abroad. This leaves him jaded and unwilling to accept his own feelings especially for So-Yeon.
Of course, there is an evil corporation wanting to get their hands on the technology of Holo. Also a more intricate storyline related to the childhood connection of Nan-do and So-Yeon develops as well.
Real Talk
***Spoiler Alert
So-Yeon's confused feelings for Holo create the world's most awkward love triangle. Nan-do is secretly watching her at first, and then gets involved when she recognizes his face (miraculously). So for a while he has to pose as Holo while he is performing maintenance on the server.
I enjoyed that they were both awkward when the ruse was up and So-Yeon realizes she has feelings for Nan-do too. (It doesn't hurt when you see him with his shirt off either!)
This series even delves into real issues of AI technology. Like is it possible for both the human and the AI to have mutual feelings of love for each other. At the beginning it seemed impossible, but then seems possible with Holo's program changing because of her.
However, the issue of Holo to national security ends with no alternative, but to stop the Holo project. This also leads to solving the mystery of both Nan-do's mother's death and the source of So-Yean's face blindness. The ending was wrapped up with a little bit of an open question, but seemed pretty complete. Therefore, I don't think there will be a second installment.
The Music
I really enjoyed the music in this series. It was so good, I downloaded the whole soundtrack onto my Amazon Music account. I particularly like the songs "Love Again" and "Paradise."
Don't use Amazon Music? You can also enjoy the soundtrack on YouTube.
Is Tech Love Real Love?
This series was unexpected, but turned out to be a welcome surprise. I enjoyed considering the ramifications of loving something that is not a real person and also rooting for Nan-do to figure himself out. I also wondered if I would want my own pair of Holo glasses. However, I am such a tech addict that I refuse to even get an Apple Watch so I figure I better not!
Did you like Holo or Go Nan-do better?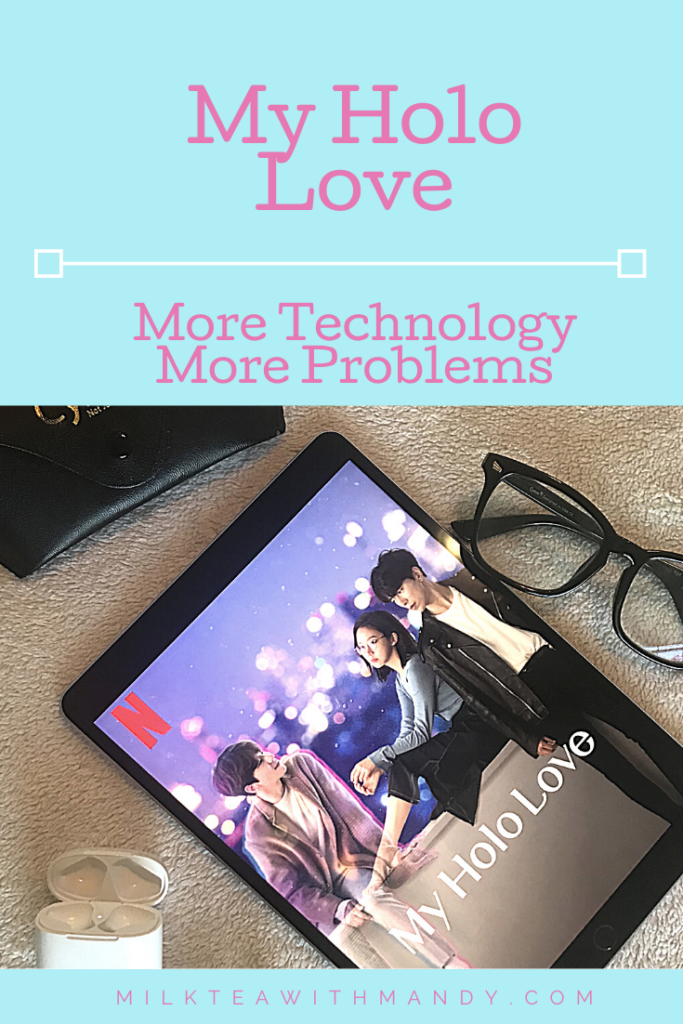 Disclosure: Some of the links above are affiliate links, meaning, at no additional cost to you, I will earn a commission is you click through and make a purchase.
Please follow and like us: