Fall in Love at First Kiss is the first movie I am reviewing for this blog!  Normally, I do not catch movies since my husband and I will watch a movie together.  So then we usually opt for English films.  I watched Fall in Love at First Kiss on my flight home from Beijing to New York.  This is a 12 hour flight!  By the time I pulled this movie up on my seat screen, I had finished 2 books, and watched Fantastic Beasts: The Crimes of Grindelwald.  I was desperate for viewing material since I still had close to 5 hours left on this flight.  None of the dramas were subtitled, but Fall in Love With First Kiss did!  So I was fully immersed in drama land for 2 more hours of that long flight.  
The Basics:
Nationality: Taiwanese
Viewing Platform: YouTube 
Number of Episodes: 1 (Full Length Movie)
Episode Length: 122 minutes
Short Summary:
Yuan Xiangqin (Lin Yun) is a bright and cheerful girl, but also not a top student. She is part of Class F in school known to be unmotivated and rambunctious. Alternatively, Jiang Zhishu is the top of class in both popularity and IQ. He is much admired by his classmates and teachers. One day there is an accident and Jiang Zhishu must both catch his phone and Yuan Xiangqin. In the process he plants a kiss on her leading to a long-time crush from Yuan Xiangqin. The two lives intertwine when Yuan Xiangqin and her father lose their home. They move in with a close family friend who happens to be the father of Jiang Zhishu.
Let's Spill the Milk Tea
I did not realize until looking up biographical details for this post that Fall in Love at First Kiss is actually based on a Japanese manga titled Itazura na Kiss.  It has many adaptations all over Asia from South Korea to Thailand.  
I do not know how I would have enjoyed the drama if I had not been stuck on the flight. However, with nowhere to go, I went with the high school drama and general cheese. There is a lot of cheese in this one. Like how F class is used more as janitors than treated as students. There are also moments where characters pull out full gourmet meals out of thin air or Yuan Xiangqin's wonky home that falls apart.
This is some conflict, but not intense drama.  (Sorry no kidnapping or amnesia here!)  So I would classify it like a 1990s high school chick lit caliber movie.  
Real Talk
***Spoiler Alert
In full Asian drama style, you get to see a little of Jiang Zhishu's point of view at the end. For most of the series, you will think he is cocky and aloof. (Again a lot like A Love So Beautiful.) However, he is gruff, but not cruel.
I like that Yuan Xiangqi was average in all ways. This allowed her personality to shine so you can see to be valuable you do not have to be the best. She also showed a little grit when she made the bet to test in the school's top 100 and succeeded through hard work.
Later in the series she becomes a cheerleader for all members of the Jiang family.
The series did have the traditional family strife where Jiang Zhishu wants to become a veterinarian instead of running the family business. Of course, he gets wrapped into it anyway and it interferes with the feelings he has for Yuan Xiangqi.
However, the ending makes it all worth it with the ultimate feel good finale.
Just Go With It
So this was a great drama for light hearted feels.  It would fall in the same category as Hallmark Christmas movies for me.  Besides Jiang Zhishu, the character's were very endearing and I really liked them.  So give it a try for free here!
What silly romance do you like to watch?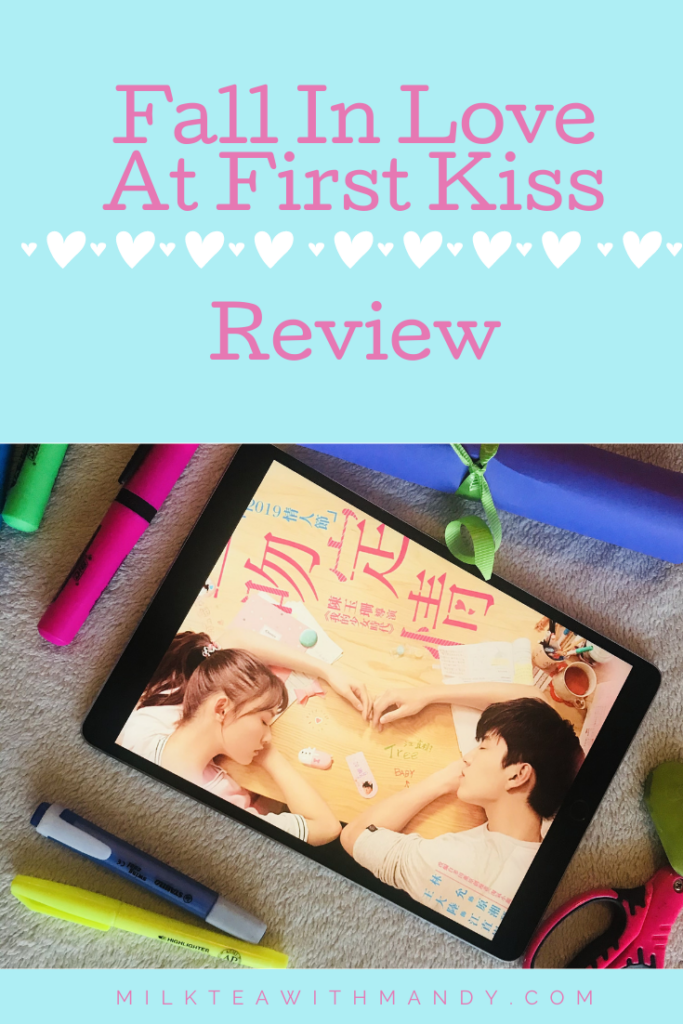 Disclosure: Some of the links above are affiliate links, meaning, at no additional cost to you, I will earn a commission is you click through and make a purchase.
Please follow and like us: