Itaewon Class was a show I started having no clue what it was about.  The teaser trailer just shows three young people running through a busy Seoul neighborhood at night.  They each have a random caption and the show pans out.  However, there was a lot of buzz about the drama on Netflix.  It turned out to be a delicious, emotional roller coaster!  Seriously, there were several times I almost and actually cried.  It portrays a group of people who become like family while working at a newly opened pub in the insanely hip Itaewon District of Seoul.  I binged it in less than a week!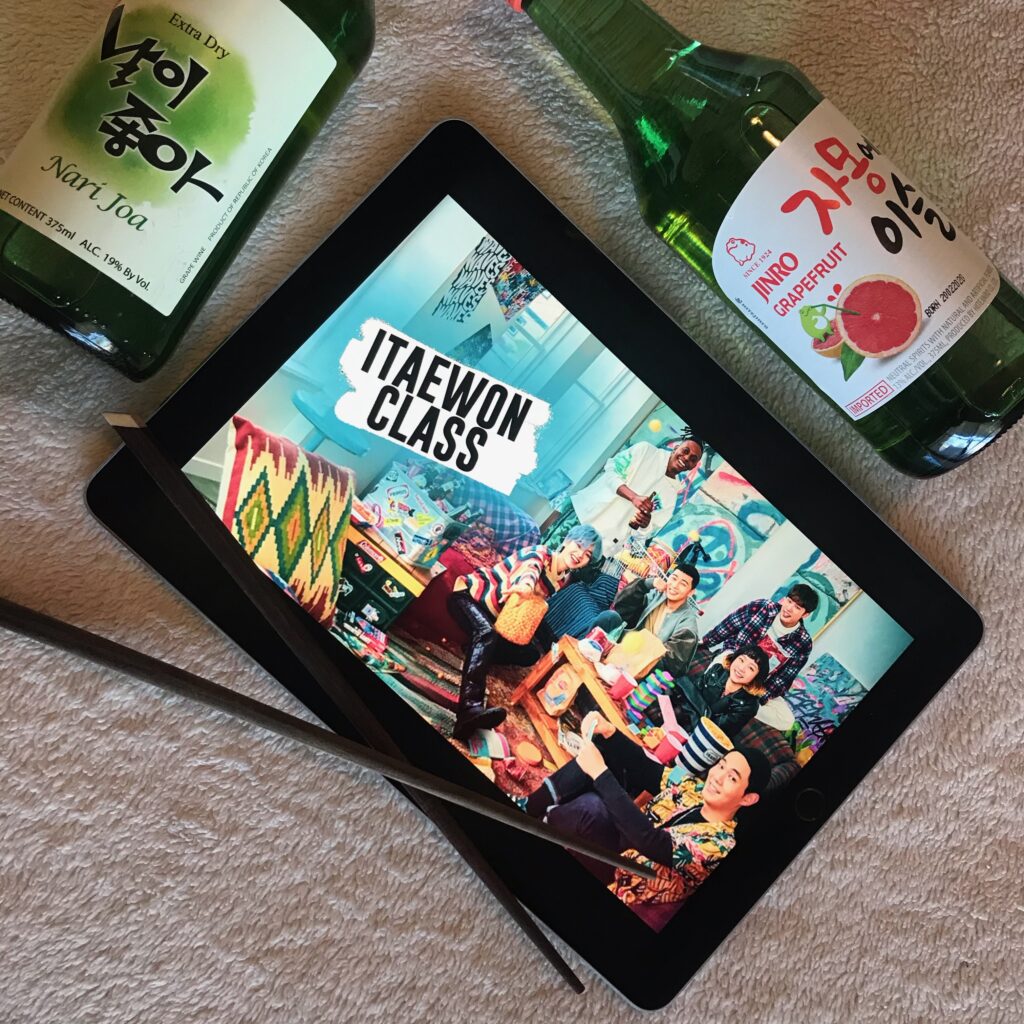 The Basics:
Nationality: Korean
Viewing Platform: Netflix
Number of Episodes: 16
Episode Length: 70 Minutes
Short Summary:
Park Seo-joon (Park Sae-ro-yi) is a quiet and serious young man.  His ultimate goal is to become a cop, and that plan is quickly derailed in an altercation with the class bully on the first day at a new school.  When his father arrives, he realizes that the bully is the son of the CEO of his dad's company.  Park Seo-joon refuses to apologize and his dad stands next to his son losing his respected job and Seo-joon is expelled.  Seo-joon and his dad begin to work on opening a pub until his dad dies tragically in a hit and run.  Seo-joon finds the culprit and lands in prison for beating the crap out of him.  As revenge, Seo-joon seeks to avenge his family by creating a successful chain of pubs in honor of his father.  He is joined by a crew of unusual, but charismatic characters on his climb to the top.  
Let's Spill the Milk Tea
This series will hit you in the feels for sure. Park Seo-joon's sweet father sets the tone for the loss felt throughout the series. There is no cheesy acting in this drama and completely unrealistic scenarios. (Now some are a stretch, but within reason if you have ever lived in a community.)
There is a love triangle with Seo-joon between his first love Kwon Nara (Oh Soo-ah) and manager Kim Da-mi (Jo Yi-Seo). Both ladies are complicated with many layers and have dreams besides being with Seo-joon. Kwon Nara grew up in an orphanage where Seo-joon's father volunteered. He took on the role of a father figure for her and even saved money to send her to college. Kim Da-mi is a genius and social media star, but she is also very eccentric compared to a socio-path. She takes on the challenge of managing DanBam and trying to win Seo-joon's heart.
The cast is by far the most diverse in any Asian drama I have ever watched. There is both transgender and black representation in the main cast. Their cook Lee Joo-young (Ma Hyeon-yi) is a transgender woman saving for the change operation. During the series, Seo-joon hires a man that is black (Guinnean) and Korean who is in search of his missing Korean father. Their struggles are also used to drive the plot of the drama, and it added so much to the overall viewing experience.
I absolutely love the Gaho song that is used as the theme song for the series, and recommend checking it out here!  It is a great way to 
Real Talk
***Spoiler Alert
The one extreme in this series are the villains. The CEO of the Jangga Group and his son are awful. They literally get away with murder throughout the series. The CEO also has an illegitimate son named Kim Dong-hee (Jang Geun-soo) as well who begins at DanBam anonymously that is trying to break away from his family's influence. However, his character gets a little wishy-washy during the series and I feel like the reasons were not strong enough for it.
Kwon Nara also has some strange motivations when it comes to her choices to work for Jangga Group and refuse Seo-joon's advances. Then she gets drunk, and it all goes out the window anyway! Kim Da-mi also has such a brass personality it is hard to like her at first. Then like a tough teacher, you see her reasons are calculated and ultimately in the best interest of her friend.
The overall message that people can change and success will happen if you have the guts really resonates with me as a self-proclaimed dreamer. The storyline of Seo-joon's cell mate Choi Seung-kwon (Ryu Kyung-soo) who leaves the gangster's life to work at DanBam. He realizes he is in charge of making himself into something and makes it happen becoming a manager for the company as it grows. His speech in the final episode is one for the k-drama hall of fame!
There are certainly some twists that have me shocked and speechless during the show.  Just remember, all characters are used with purpose and to drive the plot. 
A Place Where I Would Like to Frequent
There is certainly not a drama I can think of that compares to Itaewon Class, and definitely not one I reviewed so far.  Even other Korean shows from Netflix have completely different themes.  However, it is a great show to watch during the trials and tribulations of 2020.  If you are feeling a little down this holiday season, I would recommend adding it to your 'to watch' list for sure.
Was Itaewon Class what you expected?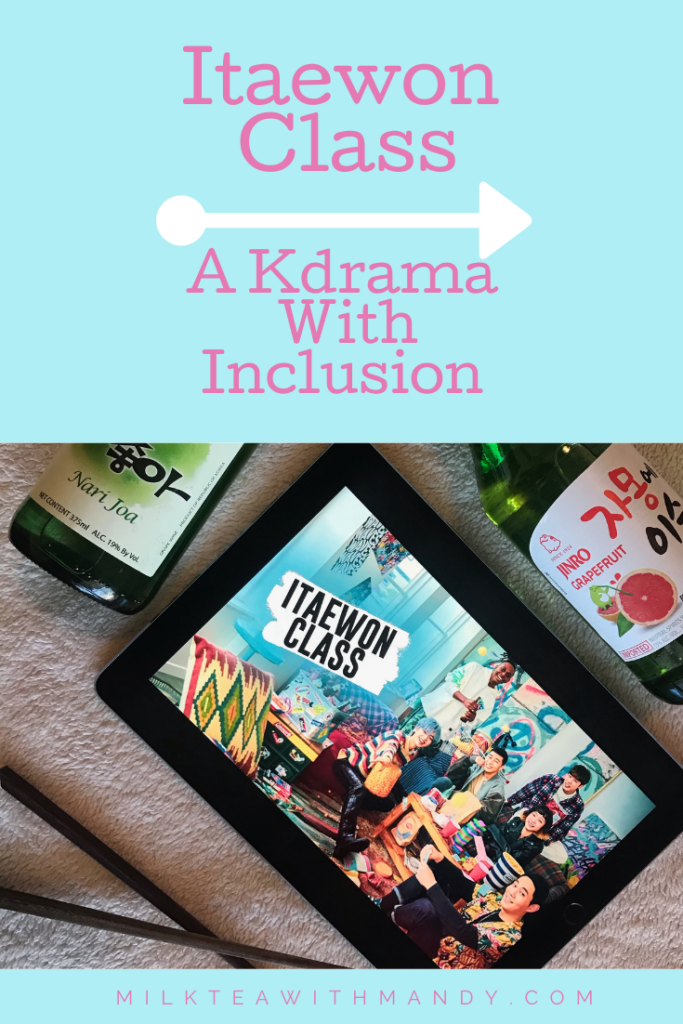 Disclosure: Some of the links above are affiliate links, meaning, at no additional cost to you, I will earn a commission is you click through and make a purchase
Please follow and like us: