Unlike my feelings of the drama Face Off I reviewed a few weeks ago, Somewhere Only We Know (2019) surprised me in a good way.  I have to admit that it took me four tries to get through the first episode.  Yup that is right, I started and stopped the first episode that many times.  However, once I got past the backstory that bogged down the pilot episode, I was hooked!  It is a great example of a school drama mostly taking place during the junior and senior years of the characters.  Characters I quickly became invested in and had to know their story.
NOTE:  There is another Chinese drama titled Somewhere Only We Know, but it is from 2015.  It appears to be unrelated and only available to Viki Pass holders.  (The subscription side of Rakuten Viki.)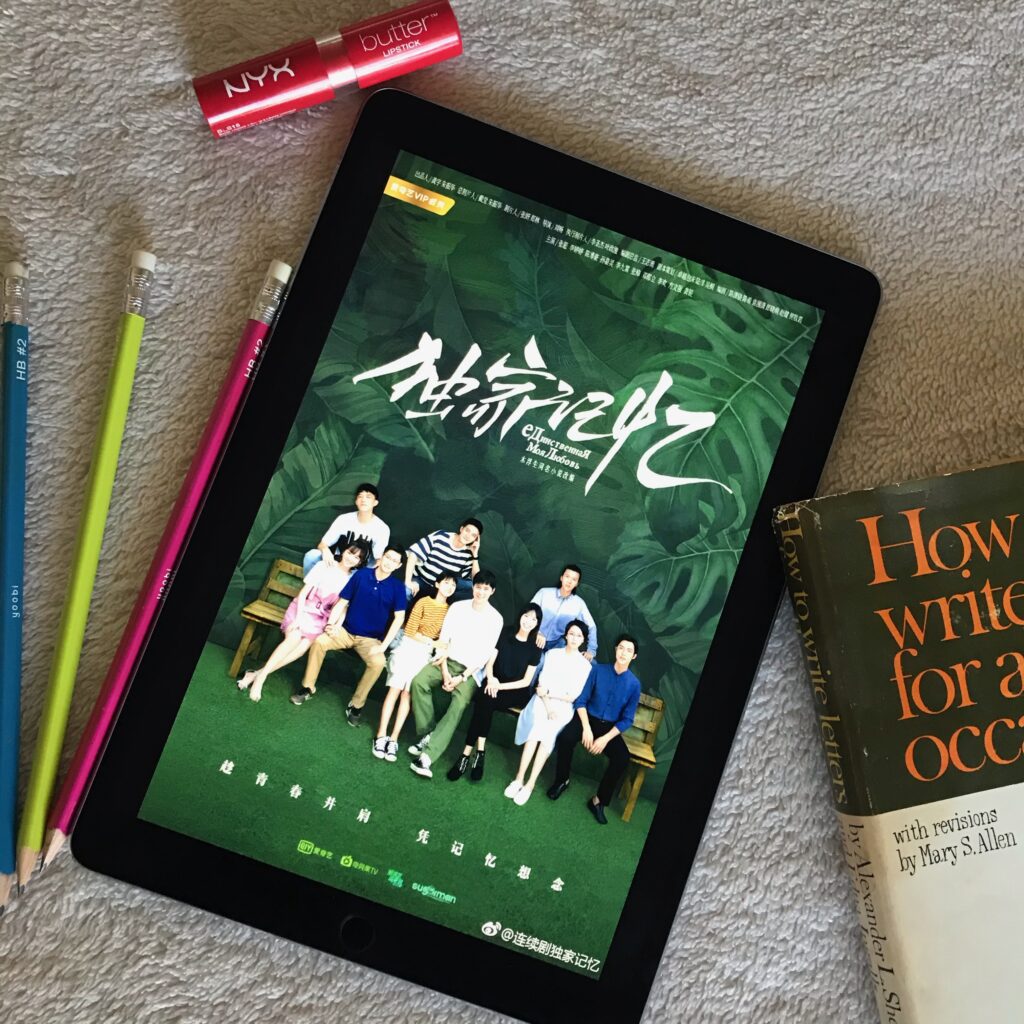 The Basics:
Nationality: Chinese
Viewing Platform: Netflix
Number of Episodes: 24
Episode Length: 60-80 Minutes
Short Summary:
Xue Tong (Li Ting Ting)  is having a rough start to her junior year of university.  She has some notoriety on campus as the daughter of the 'hero.'  Since her dad is killed when trying to stop a robber.  Her reputation is also under questions due to a cheating scandal from the previous year that she claims innocence.  She keeps being put in the path of the Ph D. student that accused her of teaching Mu Cheng He (Juck Zhang).  The spark between them is undeniable and the drama builds around her.  There are also subplots involving her 3 roommates.
Let's Spill the Milk Tea
Like I mentioned in the intro, this drama did not hold my interest in the first episode. It got bogged down in a back story that frankly did not feel that interesting. Xue Tong and Mu Cheng He's interactions were stale and it did not have some crazy drama to draw you into the plot.
Things quickly improved after that first episode and I found myself enjoying how realistic it felt.  No pop stars (ahem Accidentally in Love), no heirs (you too Meteor Garden), and not even a fake marriage to be found.  The interactions were more down to Earth and I could see my university self in Xue Tong.  I always say that everyone is going through something and they certainly were.  
Like most Asian dramas the male lead Mu Cheng He is 8+ years older than the female love interest. Their romance begins when she finds out he is the substitute for her Russian elective class that semester. In order to embarrass her for trying to mark her missing roommate present for the class, he makes her the class leader. This causes her to have to make frequent trips to his lab (he is a physics major) and their paths to keep crossing.
Her roommates Song Qi Qi (Deng Yu Li) and Bai Lin (Zhang Zhang) are both struggling as well.  Song Qi Qi is a top student, but comes from a poor family.  Bai Lin is flighty and has a terrible academic record.  Both have their own complicated love stories.  I also love the tough attitude of their model/scientist roommate Zhao Xiao Tang (Sun Jia Ling).  Her entrance at the end of the first episode is epic.  
Real Talk
***Spoiler Alert
The spark between Xue Tong and Mu Cheng He does spice up and they have a cute relationship until life gets in the way. I feel odd that some of the personality conflicts and emotional baggage Mu Cheng He took so long to crop up in the series. They even alluded to some intimacy in this series!
Besides the beginning, I had two issues with this series. Bai Lin had the most toxic and obnoxious relationship most of the time with swimming star Zhong Qian (Nate Gong). Seriously, they kept having big drama blow outs throughout the series followed by some grand gesture to make up that was more ridiculous than the last. Bai Lin's fierce love of her friends is redeeming and the reason I could stomach some of her emotional outbursts towards Nate Gong. (Meanwhile, an adorkable classmate continues to crush on her and aid her at every turn.)
Towards the end, the series takes a tragic twist and Mu Cheng He becomes a big jerk causing a new love interest to emerge.
This would have been fine except the darn thing ended abruptly!  It stalls at a random scene that would be fine for the end of an episode then jumps years later.  This is similar to shows that are cancelled suddenly that want to give some resolution.  So there is no context between point A to B.  I was so disappointed after watching 24 episodes to be let down like that.  So you have been warned.  
A More Definite Ending Than Give to Us
I did find an extra entry on My Drama List showing a filler special of 3 installments about an hour and twenty-five minutes each.  This is supposed to fill the holes left from the abrupt ending.  (So now I know where those stills came from!)  Sadly, this version is not available on Netflix, and I have been unable to locate a copy.  One message board has stated it is on the paid iQiyi app that has horrible reviews on Amazon.  If anyone finds an English subtitled version please post the location in the comments!  If I get my hands on the supplement, I will totally share my continued thoughts.  
I think this drama is still worth a watch. Especially if you are into down to earth school series with realistic characters.
What show did you watch that was difficult for you to get into?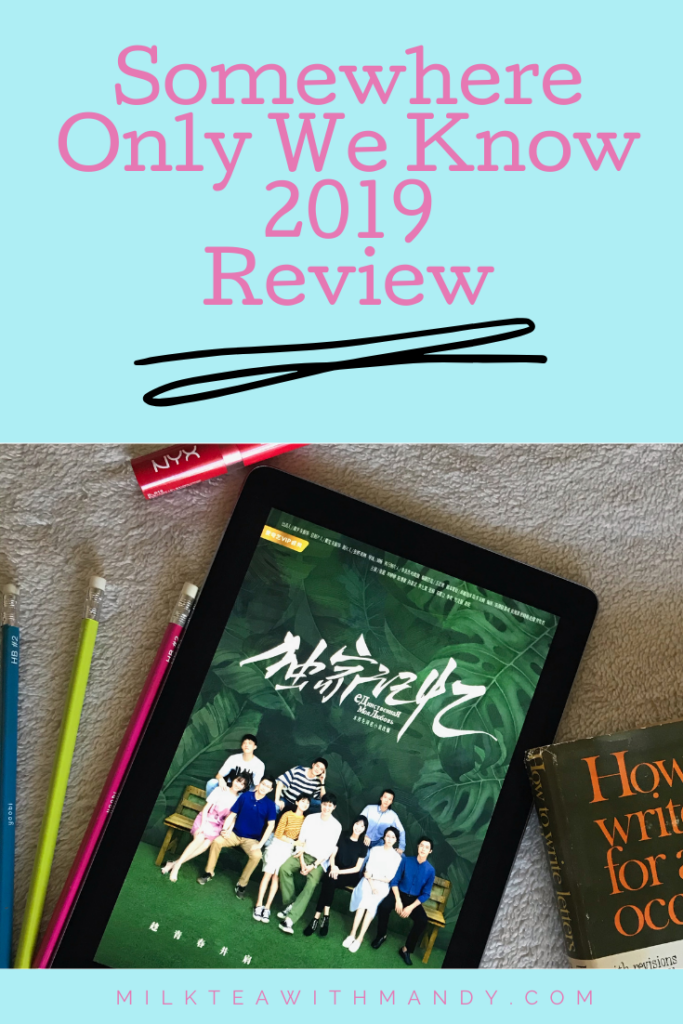 Disclosure: Some of the links above are affiliate links, meaning, at no additional cost to you, I will earn a commission is you click through and make a purchase.
Please follow and like us: