I really debated reviewing this drama.  Although I certainly want to keep things real, I also want to be positive.  It was a real struggle to find many positive things about this drama.  I am referring to the 2017 Chinese drama Face Off.  The cast starring Seven Tan from My Mr. Mermaid and the beautiful teaser posters I found on Pinterest originally attracted me to the drama. However, after a moderate start, it progressively got worse.  Here are my real thoughts about it.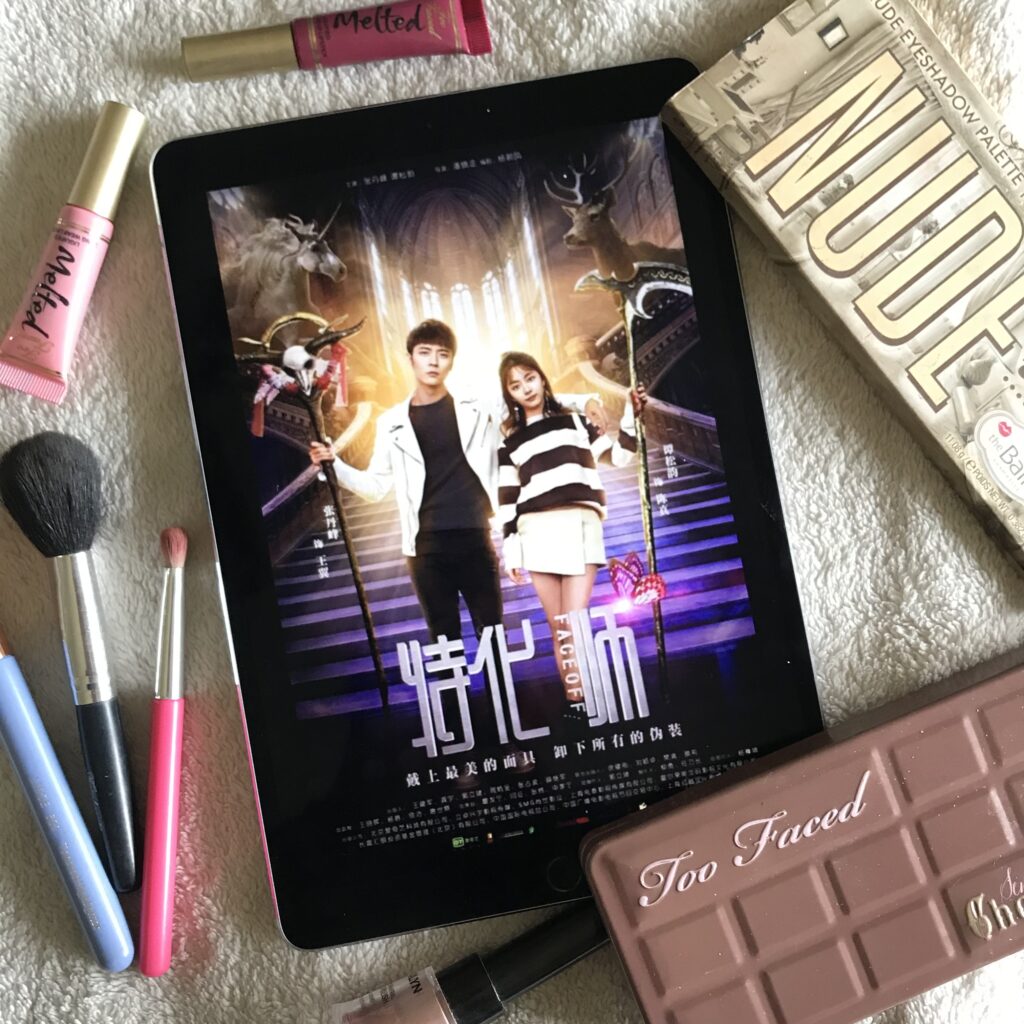 Trigger Warning for rape and domestic abuse in this review.
The Basics
Nationality: Chinese
Viewing Platform: Rakuten Viki 
Number of Episodes: 42
Episode Length: 45 minutes
Short Summary
Chen Zhen (Seven Tan) is a makeup counter attendant at a new department store that is inspired by a Hollywood style promotional event for the company. She realizes her dream is to become a professional special effects makeup artist. This causes her to pursue the notorious and mysterious artist Wang Yi professionally known in America as Ian. With her bestie Sha Tian (Wang Yu) they enter the most elite effects company in China. However, they find that all is fair in love and prosthetic makeup!
Let's Spill the Milk Tea
The premise of this show was so cute and unique it quickly moved to the top of my 'to watch' list. Seven Tan's character Chen Zhen was played in the same cheerful manner as her character in My Mr. Mermaid. Wang Yu's character had some depth and a decent back story as he searched for his mother.
There were some light hearted scenes like the interns playing pranks on each other with the special effects makeup.
There are a lot of moments that pop up where Chen Zhen is using her very active imagination to escape reality. She is a hero, beggar, princess, and more. Make sure to pay attention if you are watching this drama because it can get confusing quick!
The highlight of the series for me was when Wang Yu surprised Chen Zhen at her high school reunion as her hot, successful boyfriend. After this, their connection went from agnostic to romantic. Then it got weird later in the series.
This series is also based off of the manhua (comic) "Please! Make Me Beautiful!"
Real Talk
***Spoiler Alert
Okay, let's get real on this one. This was the most soap opera like series I have watched to date. Many of the dramas I have watched are a bit silly and even ridiculous. However, this one took the cake with production quality along with the script.
My biggest beef is with the storylines of the secondary characters. Wang Yi's brother Wang Xiao began the series acting like a prince only to turn into a complete dirt bag. He is obsessed with his long term girlfriend then fiancee. She then rejects him admitting she is actually in love with Wang Yi. Later she relents and marries him only to realize she made a mistake.
This is where it gets dark. She begins to withdraw from Wang Xiao which causes him to go nuts. He goes so nuts that he rapes her being so rough he leaves bruises on her wrists. She does have the courage to leave and gets help from her former assistant Song Qian Jin (Dai Chao). Song Qian Jin is an aspiring chef who is totally out of her league. She is the manager and heiress of a major company. Although I love Song Qian Jin's sweetness and loyalty, there is no way in a million years she would have looked twice at him.
What ticks me off the most is Wang Xiao gets away with what he did to her and he remains Sha Tian's dream man.  There is also the rift of the brothers and their father who is as awful as most rich characters in these dramas.  
Make Sure to Blend and Other Thoughts
I question why in the world I finished this series. My best guess is it's like a colon cleanse, once you start you have to keep going. Sometimes I am like this with books too. So my honest advice would be to skip this one and watch anything else Seven Tan has starred in.
What was the worst Asian drama you have watched?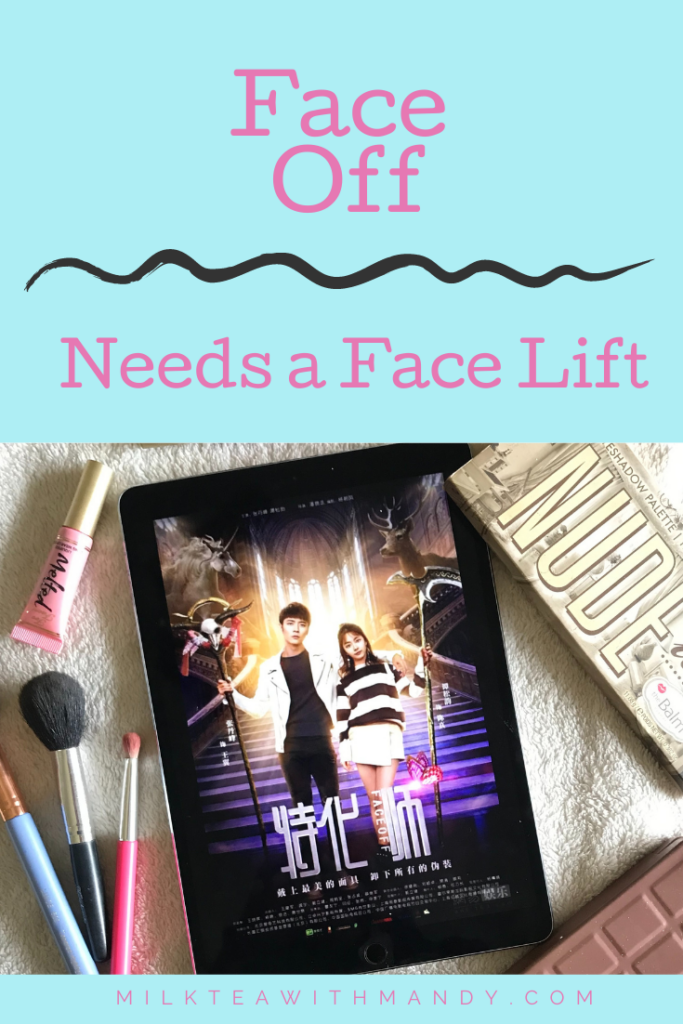 Disclosure: Some of the links above are affiliate links, meaning, at no additional cost to you, I will earn a commission is you click through and make a purchase.
Please follow and like us: