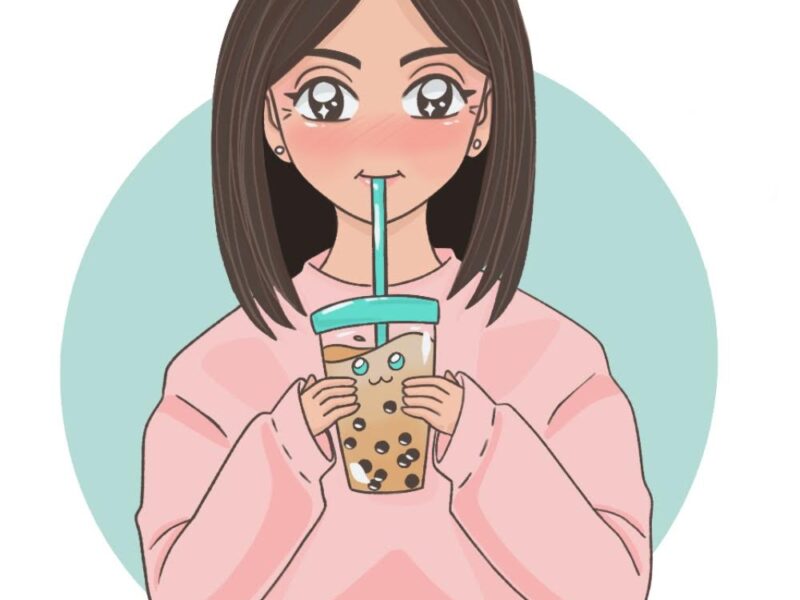 I have mentioned in my introduction and about me posts that it all began with watching the 2018 version of Meteor Garden on Netflix. At this time, not only did many of my VIPKid teacher friends watch the show, but I got a lot of my personal friends involved too. Therefore, I believe Meteor Garden is a great choice for someone new to the Asian drama scene. It has so many things to enjoy like quirky characters, love triangles, unrealistic situations, and great friendships.
So join me as I give you my thoughts on Meteor Garden 2018!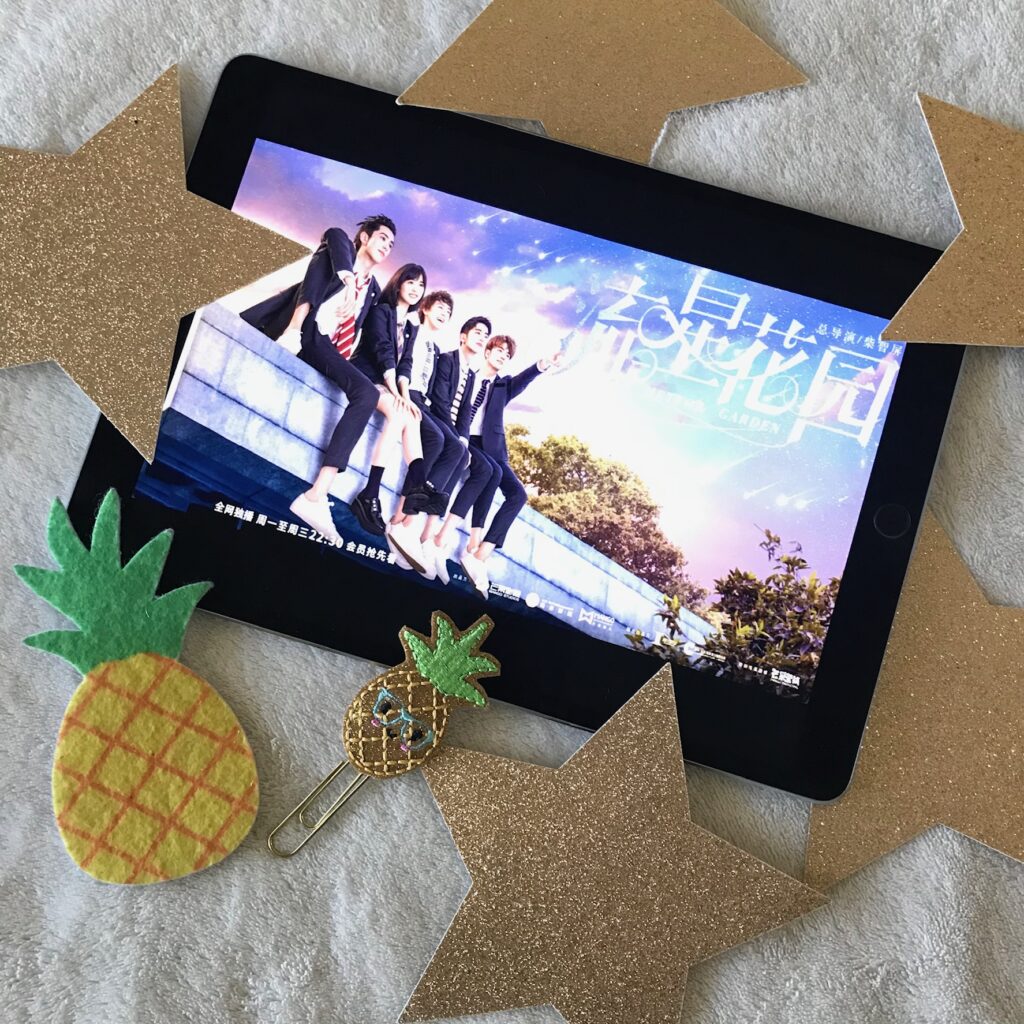 The Basics
Nationality: Chinese (Subtitled)
Viewing Platform: Netflix
Episodes: 50
Episode Length: 40 minutes
Short Summary
Shan Cai, a sweet and feisty freshman, begins at the prestigious Ming University with the intention of earning a degree in nutrition. However, she gets on the bad side of the campus bridge team. A set of four handsome seniors that are admired at the school. Sparks fly between her and the broody leader Daoming Si. Despite all their differences, Daoming Si becomes infatuated with Shan Cai. Through constant twists and turns can Shan Cai find a way to love him back?
Let's Spill the Milk Tea
Here are my 3 words to describe Meteor Garden 2018.
Engaging, Quirky, and Pineapples
I am still shocked how much that I enjoyed this drama. There are so many things to love and despise about this series. It is actually a reboot many times over from a Manga titled Boys Over Flowers. The show makes a lot of nods to the Taiwanese version by the same name that was released in 2001. (Even some of the characters make an appearance.)
The first thing I would like to say is that the actors were really committed to their characters personalities. Especially Dylan Wang who plays the lead Daoming Si. He embraced the immature and passionate nature of his character. Shen Yue, who plays Shan Cai, has a backbone and doesn't take any crap from Daoming Si as becomes quickly apparent in the first episode. Daoming Si's crew knows as F4 is also a great collection of personalities. Their friendship is endearing and humorous.
I recommend this drama as everyone's intro to Chinese dramas because it is easily accessible on Netflix. Also because it has all of the troupes commonly found in the dramas like love triangles, kidnapping, and intense side character plots.
Real Talk
**SPOILERS AHEAD**
Although I loved this drama to the point it is my favorite, it still has some problems. It is full of tropes and plot holes. (Seriously, has Daoming Si really forgotten San Cai owes him over 500,000 yuan.). Plus at first, Daoming Si is so aggressive and intense. Not the best qualities for your first college boyfriends. Also be prepared to be shocked and confused the second to last episode. I mean, who wouldn't like a strip tease style dance from your future sister-in-law?
However, if you can suspend a little logic and go with it, I enjoyed the whole thing. Even the overly developed side characters and love interests. Be prepared for whole episodes to focus on on secondary characters. The episodes where they go out to locations such as Sanya and London are a great escape from reality. I had a fun moment when one of my students was on holiday in Sanya right after a watching the show.
Some of my favorite highlights of the series are when Daoming Si finally reveals his feelings in earnest. I mean who wouldn't love a guy who says he would follow you to Mars? The cooking contest where Shan Cai uses his 'pineapple' hairstyle to create an award winning dish. Then the heartbreaking goodbye on London's Tower Bridge after crying over hot pot. "Hey you promised we would get hot pot." Oh and the time they had to sleep shirtless in Canada during the blizzard.
I also enjoyed the random comments and actions by their friend Huaze Lei. Anyone else kind of harbor a secret desire to see him and Shen Cai together?
My Favorite Quotes
"If you talk to him you will get pregnant."
"I'm not sure if you're crazy or if you're dumb."
"If apologies worked why would we need the police?"
"If you run a way, I'll chase after you. If you run to mars, I'll go there too."
"Order a different flavor so we can share."
"I like to battle with cockroaches."
If You Can't Get Enough Like Me
So welcome to my random thoughts on my favorite Chinese drama so far. Since then, I have enjoyed so many more. However, I have still kept this one close to my heart. I have a Pinterest board dedicated to it. If you are reeling from Meteor Garden with drawls too, I recommend checking out this tumblr of memes. Also, the full soundtrack is available on Amazon music and you can sing "For You" to your hearts content. If all else fails, check out Boys Over Flowers the manga from your local library or catch the original Meteor Garden on YouTube. Until next time, enjoy some great dramas and milk tea!
Obviously, this one ranks 5 out of 5 bobas on my scale.
What was your favorite scene in Meteor Garden?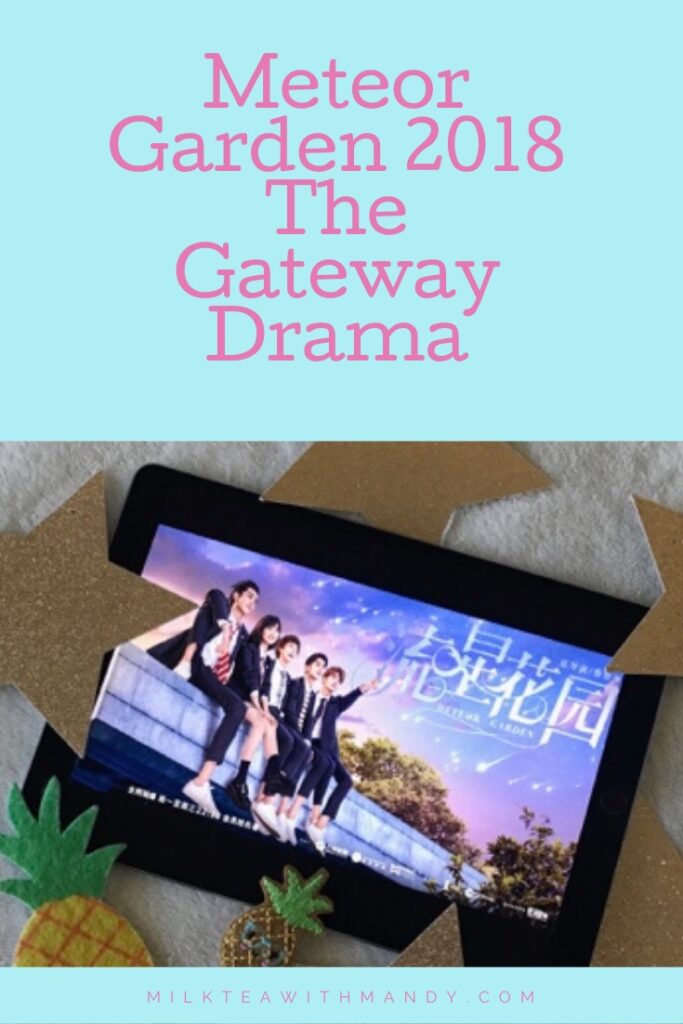 This site contains affiliate links to products. We may receive a commission for purchases made through these links.
Please follow and like us: