Uncategorized
My Roommate is a Detective: Another Attractive Sherlock Holmes
Now that cooler weather has found my city this week in October, I am ready to enjoy Fall and my favorite thing about Fall is Halloween!  So this month, I will feature some dramas that fit a Halloween vibe.  The drama My Roommate is a mystery series launched in March of this year.  I found it through a fellow Mandarin learning friend.  It turned out to be a great suggestion!  The mystery show with the backdrop of historic Shanghai had me hooked.  Also, a drama starring Hu Yi Tian and Leon Zhang immediately has my attention.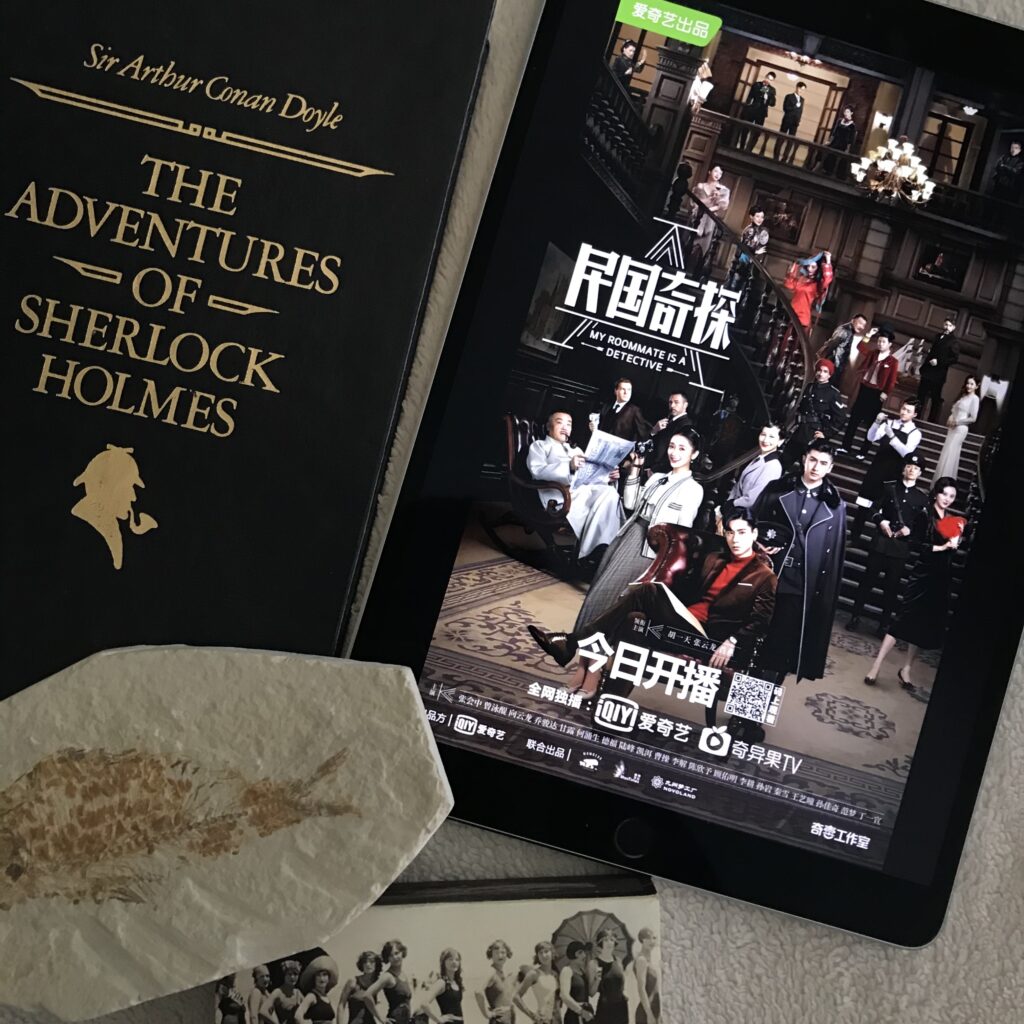 The Basics
Nationality: Chinese
Viewing Platform: Rakuten Viki
Number of Episodes: 36
Episode Length: 45 minutes
Short Summary
The action begins quickly this drama with a murder and immeidate arrest of Hu Yi Tian's character, Lu Yao.  Newly appointed police detective Qiao Chu Sheng (Leon Zhang) is facing a lot of pressure since he is appointed due to his previous seedier work as well as the location the murder victim was found.  Sheng quickly rules out Lu Yao as a suspect, but realizes he has superior deduction skills.  Instead of releasing him, Sheng cuts a deal with Lu Yao to help his division solve crimes.  Along with his new roommate and reporter Bai You Ning (Shane Xiao) the trio find themself involved in the most difficult cases in the city.   
Let's Spill the Milk Tea
This drama is certainly a great choice for Halloween time. The three main characters solve murders that are gory, spooky, and dramatic. There are ghosts, vampires, and other phenomena involved in a lot of the mysteries. With so many episodes, there is a lot of variety when it comes to mysteries.
The lead character Lu Yao is certainly portraying young Sherlock Holmes vibes. At the beginning, he had recently returned from a multidisciplinary degree at Oxford University in Medicine and other sciences. He is both entitled and cocky. However, he also becomes a loyal friend and determined to expose the truth no matter the consequences.
Head detective Qiao Chu Sheng has a poor past and became a notable hit man for the mob run by Bai You Ning's father. However, he seems to have a lot to prove on his road to respectability. I must say the actor in this role Leon Zhang is very attractive! (His muscles make many appearances throughout the series for those into that.) He also has a lot of character development, and make some painful decisions for the greater good versus his own desires.
Bai You Ning may be the feistiest character I have seen since Shen Cai in Meteor Garden.  She comes from a wealthy and notorious family.  So she had all advantages from fancy clothes to the best schools.  Bai You works as a reporter with a sensational paper.  The story begins with her leaving her father's mansion after a squabble and becoming Lu Yao's roommate.  Hence the title!  
I enjoy the banter between the three and they often have to help each other to solve the case.  
A Note About Costuming
It would be a disservice not to mention the costuming in this series.  This was my first foray into historical based dramas.  I have avoided them because I have so many modern ones on my lists, plus I can be particular after studying history for so long in my profession.  The 1920s costuming is mostly accurate to the time.  Remember, fashion would have been different between Europe, America, and Asia.  The hairstyles really fit the historic pictures I took a peek at researching this post.
I wondered most about the clothes Bai You Ning wore. They seemed very Western for the drama. However, the cardigans and styles she wore were becoming popular due to the rise of Coco Chanel in Paris. Bai You also comes from a wealthy family that could afford to put her in the trendiest clothes of the time.
Here is a Pinterest board that you can use to compare if you like!  
I also loved the music used for both the opener and closing credits. The opening credits is actually Chinese rap music, which shocked me by how much I liked it! The closer is an emotional love ballad. You can view both on Youtube here and here.
Real Talk
***Spoiler Alert
The episode format was very odd to me. All mystery series I have watched run the case from start to finish each episode. My Roommate is a Detective had a case being solved in the beginning with a new one appearing mid-episode. Some would take multiple episodes to solve like the first case. There are so many episodes I eventually got used to it and looked forward to having multiple experiences an episode.
Of course, Lu Yao and Bai You go from hating each other to falling in love during the series. It was not too insta-love and went along with events fairly naturally.
The ending was okay, but I feel like it was a little far fetched. For many episodes, one of the points of conflict was related to Lu Yao's old regime war lord father. His father was ready for Lu Yao to take on an active government role while Lu Yao was enjoying his time in Shanghai. The family is not a fan of the relationship between Lu Yao and a mobster's daughter either. He also believed in changing the society and becoming more modern. Lu Yao's sister even goes as far as to have him kidnapped until his is rescued by Qiao Chu Sheng.
In the end, his dad kind of accepts his new ideas and allows him to leave with his new wife, Bai Yao. There is also the issue of some meddling white people with awful dubbed accents as part of the series too. (The English dubs were the worst!)
Some of the effects portraying the murders and CGI of the places weren't the greatest. However, the set and costumes made up for it.
Case Closed: My Final Thoughts
I think if anyone is looking to dip their toes into historical Asian dramas, this series is a good place to start.  It is entertaining and pretty modern in ideas while filming.  Also the glamour of the 1920s isn't ignored in this series.  It is also a great detective story with science and reason usually winning the day.  It would be a great choice to add to your Fall to watch list.  
What is your favorite Asian detective series?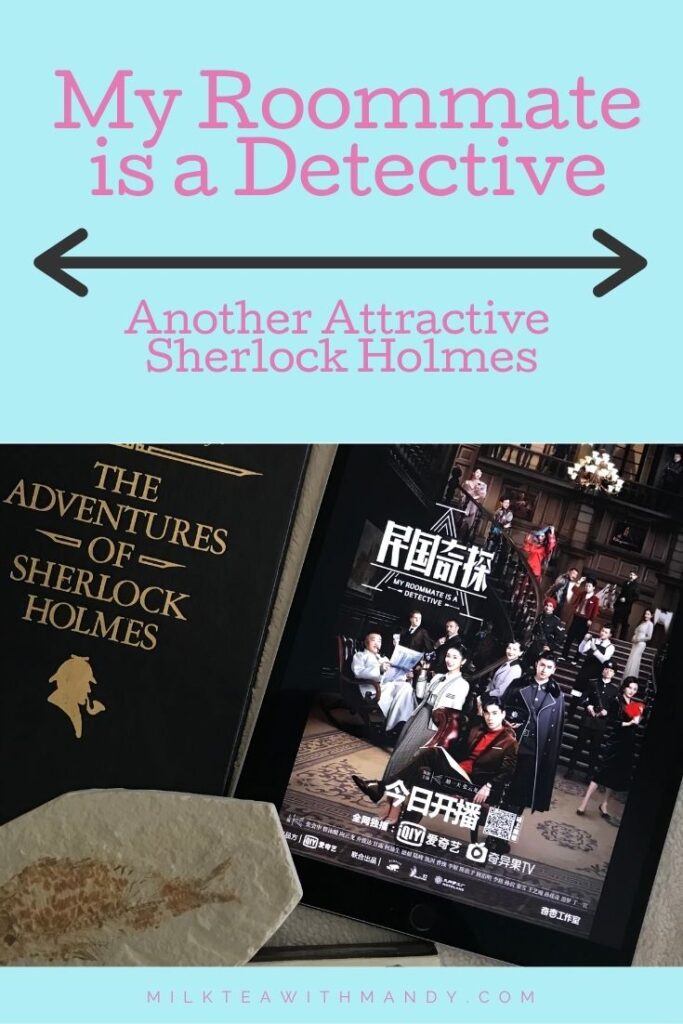 Disclosure: Some of the links above are affiliate links, meaning, at no additional cost to you, I will earn a commission is you click through and make a purchase.
Please follow and like us: